| | |
| --- | --- |
| New post on askmarion | |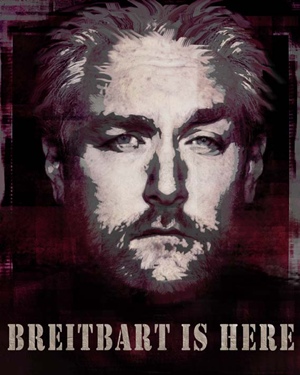 By: Arlen Williams - Gulag Bound
For the moment, we'll cite sources. Then, we will have more to relate, including the not quite conclusive results of Breitbart's autopsy lab tests.
At the Los Angeles Times, "Possible arsenic poisoning probed in death of coroner's official," April 28, 2012, 7:51 am (PT?/CT?)
Authorities said a Los Angeles County coroner's official, Michael Cormier, appears to have died from poisoning.

"At this point we haven't ruled out foul play," said Lt. Alan Hamilton of the Los Angeles Police Department. "It is one of the things being considered. We are waiting for the coroner's results."

Law enforcement sources, who spoke on the condition of anonymity because the investigation was ongoing, said that finding the presence of poison does not necessarily mean the death was a homicide because the substance could have accidentally entered his system. According to sources, arsenic was one poison being examined as potential cause but stressed no final determination has been made.

Cormier, 61, died last week after being taken to Providence St. Joseph Medical Center in Burbank from his North Hollywood home. Earlier he had complained of pain and vomiting.

Hospital staff notified police about concerns surrounding the cause of Cormier's death.

Ed Winter, deputy chief coroner, said that an autopsy had been performed but that a determination of the cause of death has been deferred pending further tests.

Investigators have also interviewed his family and friends. Messages left at the home Friday went unanswered.

Authorities examined Cormier's Auckland Avenue home for clues in the death. Sources said several hazardous materials experts and officers searched the small home.

Cormier, who also worked as a coroner's photographer, had registered a small business under the name MAC Autopsy Services at the home.
See Video: HERE
At WND.com, today: "Breitbart's coroner poisoned to death? – Police probe mysterious demise of L.A. medical examiner."
At SaveAmericaFoundation.com, today: "What or Who killed Andrew Breitbart? Now the Coroner is dead! What did he know?" by Fred Brownbill